The Government of Kerala accorded sanction for formation of 'Ex-servicemen Development Corporation' in the state vide Government Order No G.O. (Ms) No 588/95/GAD dated 14.12.1995 and appointed the Director of Sainik Welfare as a Special Officer to constitute the Corporation and preparation of Memorandum and Articles of Association vide G.O. (MS) No 85/96/GAD dated 26.3.1996.
 The Government accorded sanction for the registration and functioning of the Corporation viz "THE KERALA STATE EXSERVICEMEN DEVELOPMENT AND REHABILITATION CORPORATION' (known by its short name 'KEXCON') with an authorized share capital of Rs 50 Lakhs.
Its Memorandum of Association and Articles of Association were approved vide GO No 409/2000/GAD dated 23rd June 2000.
KEXCON was established on 3rd December 2001 and became functional under General Administrative Department (Sainik Welfare) of the Government of Kerala.
It is a Public Sector Undertaking wholly owned by Government of Kerala, established for the development and rehabilitation of Ex-Servicemen and their dependents. Read more...
---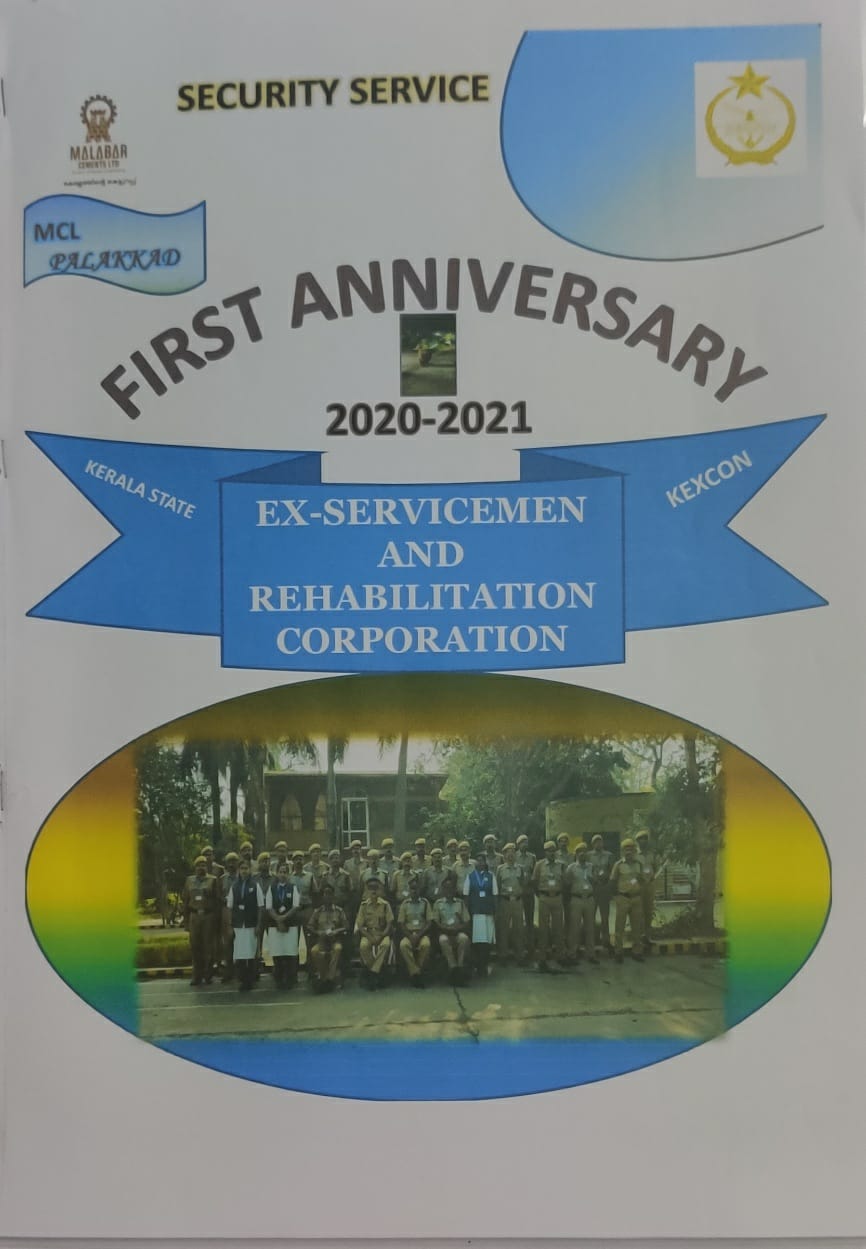 Kexcon Team completes one year tenure at Malabar Cements Palakkad successfully